Montreal Drug Rehab, Montreal Alcohol Rehabs, and Montreal Addiction Resources
This resource page is meant to provide addicts or the loved ones of addicts with relevant resources for drug or alcohol addiction treatment and rehabs in Montreal, Quebec, Canada. While Montreal is home to a diverse population, it remains a predominantly French-speaking city, and even more so in other parts of the province. According to the 2017 Canadian census, only 9.6 percent of Quebec's population speaks English as their mother-tongue. Because of this, it can be difficult to navigate and find quality English Montreal drug rehabs and alcohol rehabs.
Heritage Treatment Foundation
Alcohol Rehab and Drug Rehab in Montreal, Quebec
Heritage Treatment Foundation is a non-profit residential drug rehab and alcohol rehab located in picturesque rural Quebec, Canada, just one hour outside of Montreal. We take in only 12 residents at a time in order give each resident the attention they need. Our therapy and counselling is conducted in English, however we have had many bilingual and French-speaking residents take part in our drug and alcohol rehab programs as well. Our programs take place over 30, 60, or 90 days, where we create individualized programs to begin your rehabilitation journey from alcohol addiction or drug addiction. Our approach is focused on evidence-based treatment, combining psychotherapy, pharmacotherapy, and treating co-occurring mental health disorders. One-on-one therapy and daily group therapy is paired with alternative therapies such as yoga, tai chi, massages, art therapy, and more.
Address
Montreal Meeting Office Address
5035 boulevard de Maissoneuve Ouest,
Montreal, Quebec, Canada
H4A 1Y5
Contact
Tel: 1-866-330-9818
Email: info@heritagehome.org
---
Montreal Rehabs and Resources for Alcohol Addiction and Drug Addiction
---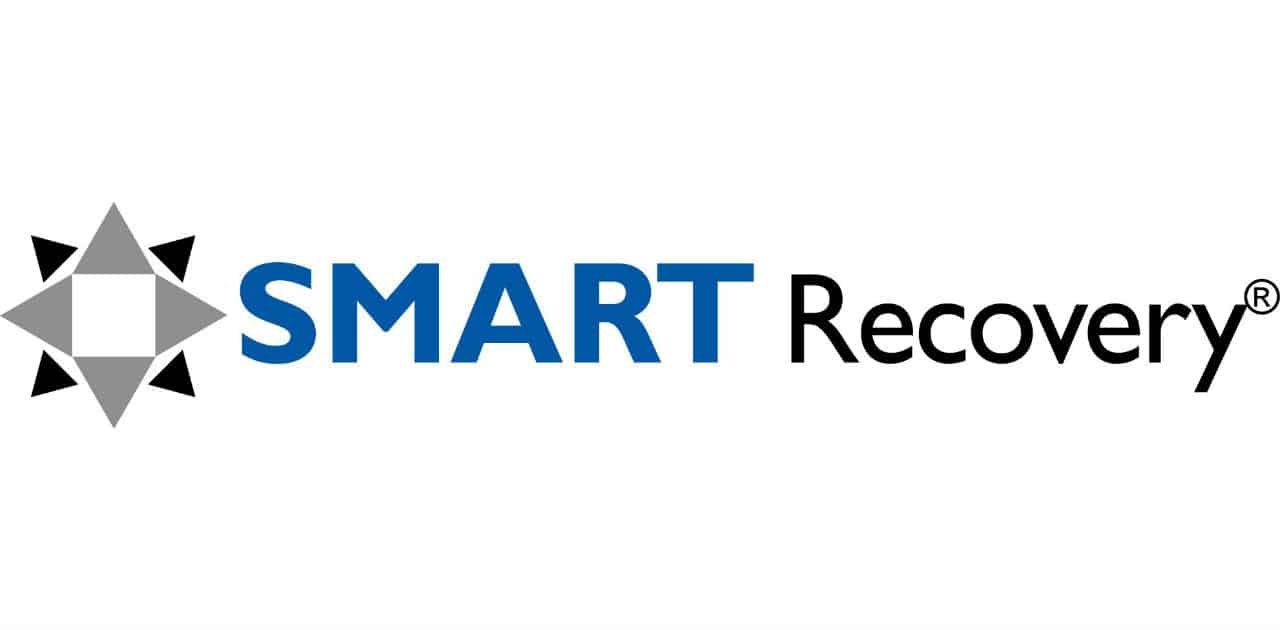 SMART Recovery
SMART Recovery meetings are a non-12 step approach to recovering from drug addiction and alcohol addiction for those who wish to recover outside of a residential drug rehab. SMART Recovery provides participants with skills and tools to cope with their addictive behaviours in healthy and lasting ways. Meetings run for 90 minutes, are free, and are made up of small groups (generally consisting of no more than 10 participants) for individualized attention. 
Address
SMART Recovery Montreal
St. Raymond Centre, 5605 Upper Lachine, Montreal, Quebec, H4A 2A6
Vendome Metro
Mondays and Wednesdays 7:00-8:30 PM
Contact
514-621-2257
---
Montreal Hospital-Run Addiction Units
---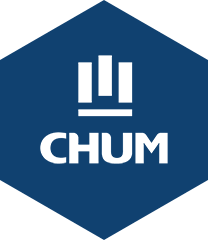 Addiction Medicine Clinic
Médecine des toxicomanies – Clinique, Centre hospitalier de l'Université de Montréal (CHUM)
The CHUM: Centre hospitalier de l'Université de Montréal's Addiction Medicine Clinic supports and treats people with drug addiction or alcohol addiction in Montreal, Quebec. 
The CHUM addiction treatment centre for drugs and alcohol has been active since 1980, with a strong emphasis on research in Montreal and internationally. In order to take part in their rehab program, you must call the Addiction clinic for a consultation. After consultation, you will be put on a waiting list and called when a room is available. 
The rehab unit consists of 10 single rooms, and the length of your stay is dependant on the severity of your addiction to substances, be it alcohol or drugs, and the state of your physical and mental health upon entering. The average stay is 5 days. 
Addiction rehabilitation therapy is facilitated by social workers and occupational therapists, focusing on drug relapse and alcohol relapse, stress management, and motivation. Recreational activities consist of art therapy, pet therapy, board games, karaoke, cooking, and more.
Address
1051 Sanguinet Street, Montreal, H2X 0C1
11th Floor – Pavilion C – C1163
Contact
514-890-8321
---

The Addictions Unit, Griffith Edwards Centre, McGill University Health Centre (MUHC) 
In 1971, the Griffith Edwards Centre Addiction Unit was opened to provide drug addiction and alcohol addiction rehab to the english-speaking community of the greater Montreal area, initially in Pointe-St-Charles, Montreal. Then, in 2007, it moved to its current location, on Pine Avenue in the heart of Downtown Montreal. 
The centre is part of McGill University's Department of Psychiatry, providing treatment for drug addiction and alcohol addiction and its co-occurring psychiatric (mental health) conditions. The Addictions Unit is hospital-based and provides inpatient and outpatient drug and alcohol rehab services to adults. When drug detox or alcohol detox is necessary, inpatient treatment is provided at the inpatient psychiatry unit in the Montreal General Hospital. 
All patients eligible for rehab services will have their fees covered by Quebec Health Insurance.
The Addiction Unit's mission consists of 1) providing specialized drug and alcohol addiction treatment to English-speakers in the Montreal area and Quebec, and 2) providing training, education, and research opportunities to McGill students in the departments of neurosciences, medical, psychology, occupational therapy, social work student, psychiatry, and family medicine. 
Therapeutic Approaches include: Outpatient Program; Dual Diagnosis Group; 50+ Group; Women's Group; Mindfulness Group; Relapse Prevention; Stress Management; Life Management Skills Sessions; Cognitive screening and rehabilitation; Hospitalization for detoxification; Dual Diagnosis Group; Family/Relative's meetings  (for significant others of clients); Short-term Individual Counselling; Integrated Psychiatric Treatment; Day Program; Group Therapy; Pharmacotherapy Intervention; Prevocational Consultation; Stress Management Sessions; Relapse Prevention Sessions.
Address
Griffith Edwards Centre Addictions Unit
1547 Pine Avenue West, Montreal, Quebec, H3G 1B3    
Contact
Tel: 514-934-8311
Fax: 514-934-8262
---
Montreal Indigenous-Run Residential Rehab Centres
---

Onen'tó:kon Healing Lodge
The Onen'tó:kon Healing Lodge is a trauma focused and culturally based drug and alcohol addiction rehab located on Kanehsatake Mohawk Territory, near the town of Oka and the city of Montreal, Quebec. The Onen'tó:kon Healing Lodge program takes place over 6 weeks, and is a 16-bed residential rehab focused on serving Native men and women over the age of 18. Applicants must be of Aboriginal status (through Band, Treaty, Benefit number, or through recognition by community), and priority is given to those from Kanehsatake, Kahnawà:ke, Akwesasne, or other Iroquois nations within the greater Montreal area. The rehab facility is fully wheelchair accessible.
Address
Kanehsatake Office
380 St. Michel, Kanehsatake Mohawk Territory, QC, J0N 1E0
Montreal Office
Native Friendship Center of Montreal, 2001 boul. St. Laurent, Montreal, QC, H2X 2T3
Contact
Tel: 450-479-8353
Fax: 450-479-1034
---
Montreal Community Organizations for Addiction Treatment
---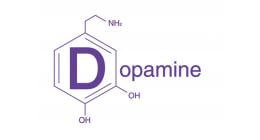 Dopamine
Dopamine, while not a residential rehab, is a community organization which was founded in 1994 in Hochelaga-Maisonneuve, Montreal. Its mission is focused on assisting those with drug addiction and those affected by drug use. Their focus is on providing prevention resources and services for HIV/AIDS, hepatitis, and other blood-borne and sexually transmitted infections. Dopamine focuses on employing strategies that tackle the impacts of drug use, as well as the prejudices that affect individuals and, consequently, the Montreal borough of Hochelaga-Maisonneuve.
Services provided include: Syringe access services; SIS (supervised injection service); Drop-in centre; Outreach worker; Dopallies; Lotus; Green Squad; Community actions.
Address
Drop-in Centre
3591, rue Sainte-Catherine Est, Montreal, Quebec, H1W 2E6
Contact
514-251-8872
Fixed Site & SIS
4205, Ontario Est, Montréal, Québec, H1V 1K2
Contact
514-251-8872
---
Montreal Addiction Helplines & Resources
---

Information and Referral Centre of Greater Montreal
The Information and Referral Centre of Greater Montreal's mandate is "HELPING THROUGH INFORMATION," and their focus is to provide individuals with information and referrals to services in Montreal and Quebec. They also collect data on the various needs of individuals in Montreal, and finally to publish regional directories of community services in Montreal. 
Drugs: Help and Referral
Drugs: Help and Referral (DAR) (run by The Information and Referral Centre) specifically provides support, information, and referrals to services for people in Montreal and Quebec who are struggling with drug or alcohol addiction. Drugs: Help and Referral helps those in need find rehab centres, rehab treatment facilities, or other rehab resources in Montreal or in Quebec.
The counsellors at Drugs: Help and Referral will 1) Identify the needs of the callers; 2) Assess various potential solutions; 3) Offer adequate answers; 4) Refer to the appropriate resources.
Contact 
Free, anonymous, bilingual, confidential
24 hours a day, 7 days a week
Montreal area: 514-527-2626
Province of Quebec: 1-(800) 265-2626
This help and referral service is managed with the financial support of the Ministère de la Santé et des Services sociaux du Québec.
---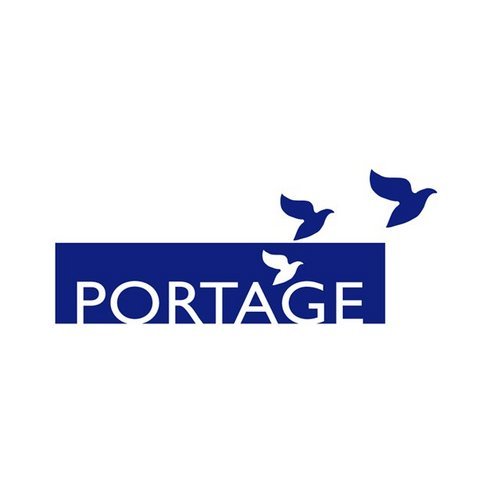 Portage
Mother-Child Drug Addiction Rehabilitation Program
The Portage Mother-Child Program is a residential addiction treatment rehab in Montreal for mothers struggling with drug or alcohol addiction and their children. They also have services for pregnant women in need of addiction rehab services. The Portage Mother-Child program takes place within a residential rehab centre in Montreal with the goal of breaking the mother's addiction, assisting in the development and healing of the children, and strengthening the bond between mother and child. The program has a focus on eliminating the transfer of addictive behaviour from mother to child, as well as treating the co-occuring mental health needs of the residents.
Address
2455 Lionel-Groulx Ave., Montreal, Quebec, H3J 1J6
Contact
514 935-3431
---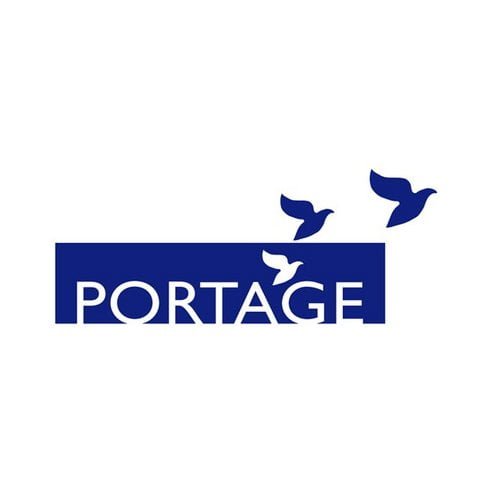 Portage
Drug Addiction Rehabilitation Program for Anglophone Youth in Quebec
Portage's adolescent program for anglophone (english-speaking) teens is a residential drug rehab and alcohol rehab located near Montreal, in Prevost, Quebec. The program consists of gender-specific therapy communities, on-site schooling, building self-esteem and social competencies, as well as providing aftercare and family services meant to assist teens and their families in developing healthy lifestyles outside of drugs and alcohol. 
Address
West Island Adolescent Program Service Centre
7 ave. Revcon, Pointe-Claire, Quebec, H9R 4Z7
Contact
514-694-9894
---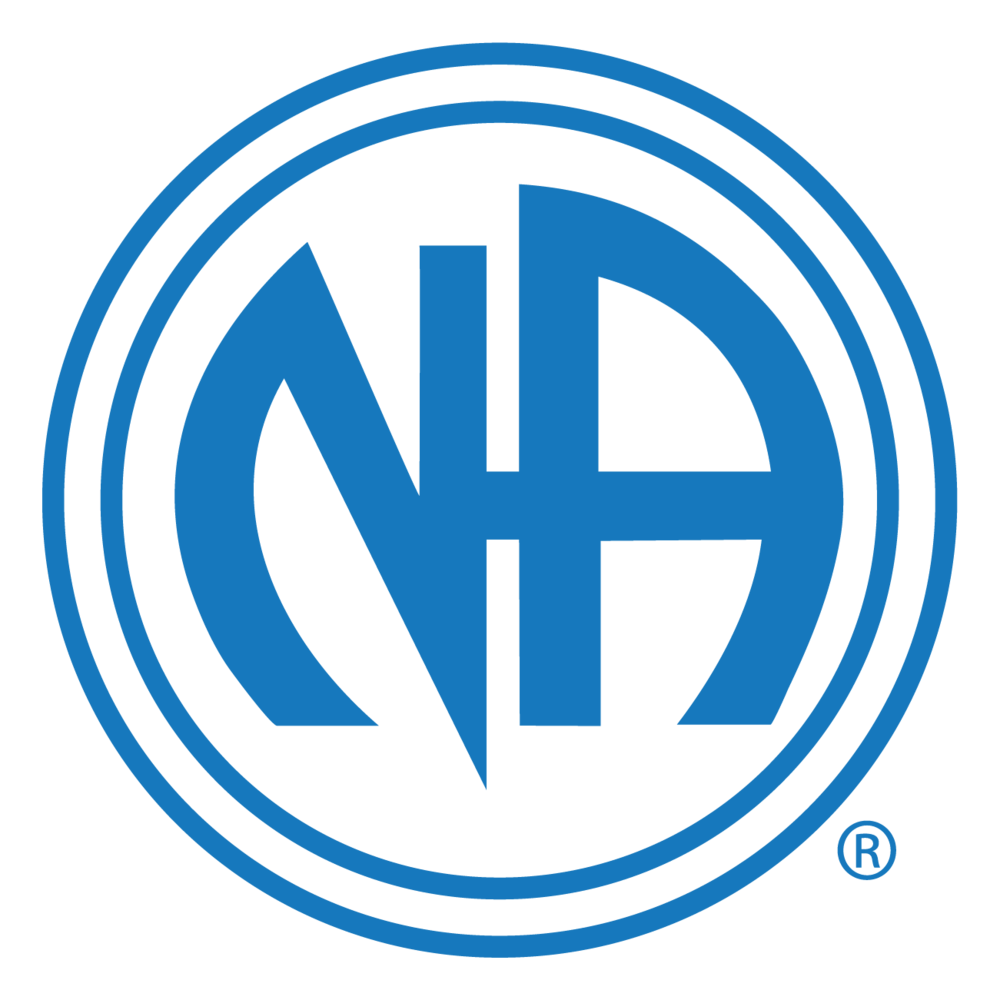 Narcotics Anonymous Montreal
Narcotics Anonymous, often shortened to N.A., is a global, community-based organization with the goal of providing those with narcotics addiction (drug addiction) the resources and community needed to overcome their drug addiction outside of the rehab model. It was founded in 1953, and like Alcholics Anonymus (A.A.), now has members and meetings all over the world. 
Montreal Meeting Addresses:
Maison Jean Lapointe, 361 Rue Marguerite D'Youville, Montreal, Quebec H2Y 2C4 
2110 Mackay Street, Montreal, Quebec, H3G 2J1
800 Rue Guy, Montreal, Quebec, H3J 1T4
525 Rue Dominion, Montreal, Quebec, H3J 2B4
Maison Amitie, 120 Duluth Avenue East, Montreal, Quebec, H2W 1H1
Saint Pierre Apotre Church, 1212 Rue Panet, Montreal, Quebec, H2L 2Y7
2356 Rue du Centre, Montreal, Quebec, H3K 1J7
2075 Rue Plessis, Montreal, Quebec, H2L 2Y4
60 Avenue Laurier East, Montreal, Quebec, H2T 1E6
Eglise Immaculee-Conception, 1855 Rue Rachel Est, Montreal, Quebec, H2H 1P5
Centre Saint-Zotique, 75 Sir-George-Etienne-Cartier, Sud-Ouest, Quebec, H4C 3A1
YMCA, 5500 Avenue du Parc, Montreal, Quebec, H2V 4G9
Hôpital de Verdun, 4000 Boulevard Lasalle, Montreal, Quebec, H4G 2A2
CLSC Verdun, 400 Rue de l'Eglise, Montreal, Quebec, H4G 2M4
Le Manoir, 5319 Notre-Dame-de-Grace Avenue, Montreal, Quebec, H4A 1L2
5333 Avenue Notre-Dame-De-Grace, Montreal, Quebec, H4A 1L2
Unity Church of Montreal, 3455 Girouard Avenue, Montreal, Quebec, H4A 3C5
Eglise Saint-Jean-Berchmans, 5933 rue Cartier, Montreal, Quebec, H2G 2V4
1487 Rue Aylwin, Montreal, Quebec, H1W 3B6
Eglise Saint-Esprit, 5425 5e Avenue, Montreal, Quebec, H1Y 2S8
Le Phares des jeunes, 2410 Rue Nicolet, Montreal, Quebec, H1W 3L4
1691 Boul Pie IX, Montreal, Quebec, H1V 2C3
Eglise Saint-Jean Baptiste de Lasalle, 2525 Boulevard Pie-IX, Montreal, Quebec, H1V 2E8
Cafe Graffiti, 4260 Rue Sainte-Catherine Est, Montreal, Quebec, H1V 1X6
6225 Godfrey Avenue, Montreal, Quebec, H4B 1K4
5255 rue Ferrier, Montreal, Quebec, H4P 1L7
Saint Philips Church, 3400 Connaught Avenue, Montreal, Quebec, H4B 1X3
Centre Dollard-Cormier, 950 Rue de Louvain Est, Montreal, Quebec, H2M 2E8
Chalet du Parc, 4550 Rue de Compiegne, Montreal, Quebec, H1R 2X4
Eglise Saint-Francois-d'Assise, 750 Rue Georges Bizet, Montreal, Quebec, H1L 3J1
La Fabrique De La Paroisse De Sainte Claire, 8615 Rue Sainte Claire, Montreal, Quebec, H1L 1Y1
Maison Culturelle de Montreal-Nord, 12004 Boulevard Rolland, Montreal-Nord, Quebec, H1G 3W1
Lounge Kool Cafe, 5416 rue d'Iberville, Montreal, Quebec, H2G 2B1
---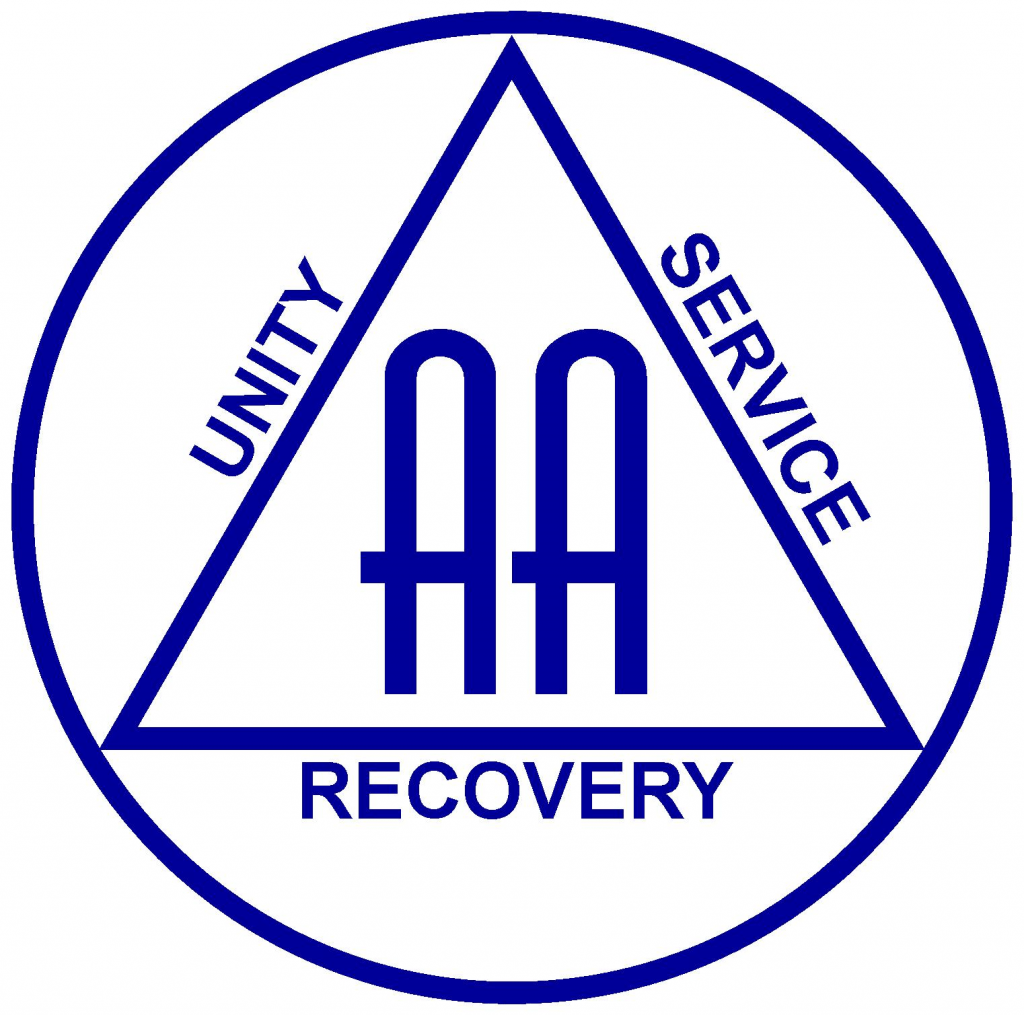 Alcoholics Anonymous Montreal
Alcoholics Anonymous, often shortened to A.A. was originally founded in Ohio in 1935, however meetings are now held all over the world, including several locations in and around Montreal. A.A. is famous for its 12-step program, with its success stemming from its accessibility; meetings are free, nonprofessional, self-supporting, and open to all, regardless of age and gender. Alcoholics Anonymous provides an alternative to inpatient rehabs or outpatient rehabs by creating a community of peers rehabilitating from alcohol addiction.
Contact
Before going to a meeting, please contact for dates and times:
– Montreal (English): 514-350-3444
– Montreal (Français): 514-376-9230
Montreal Meeting Addresses
Midi Ahuntsic – Église Saint-André Apôtre, 10503 Avenue de l'Esplanade, Montreal (Ahuntsic)
La Source – Église St-Jude, 10120 Avenue d'Auteuil, Montreal (Ahuntsic)
L'étoile du Nord – Maison communautaire et culturelle, 12004 Boulevard Rolland local 227, Montreal (Montreal-Nord)
Nord Est – Église Sainte-Marthe, 7580 Boulevard Gouin E, Montreal (Rivière-des-Prairies)
MIDI VILLERAY – Casa D'Italia, 505 Rue Jean-Talon Est, Montreal, District 87-30 Villeray
MIDI VERDUN – Centre communautaire Marcel-Giroux, 4501 Av Bannantyne, Verdun, District 87-13 Sud-ouest Montreal
MIDI SAINT-GERMAIN – Annexe de L'Église Très-Saint-Rédempteur, 1487 Rue Aylwin, Montreal, District 87-02 Hochelaga/Rosemont/St-Michel/Villeray
MIDI ROXBORO – Centre communautaire de l'Est (salle 64), 9665 Boul Gouin O, Montreal
AU LUNDI MIDI – Chalet Roger-Rousseau, 7501 Avenue Rondeau, Anjou, District 87-17 Montreal-Est/Anjou
MIDI THÉ – Église Immaculée-Conception (salle 4), 4201 Rue Papineau, Montreal , District 87-10 Montréal/Centre-ville/Plateau
LES CINQ GROUPES – Maison Jean Lapointe, 361 Rue Marguerite d'Youville, Montreal, District 87-10 Montréal/Centre-ville/Plateau
MIDI LIBRE – Trinity United Church (coin Rosemont), 5857 7e Avenue, Montreal, District 87-02 Hochelaga/Rosemont/St-Michel/Villeray
ANCHORAGE – 800 Rue Guy, Montreal, H3J 1T4
LA BOUSSOLE – Église Saint-Marcel, 1630 Boulevard Saint-Jean-Baptiste, Pointe-aux-Trembles, District 87-17 Montréal-Est/Anjou
LA CATHÉDRALE – Cathédrale Marie-Reine-du-Monde, 1110 Rue Mansfield, Montreal, District 87-01 Outremont/CôteDesNeiges
DES JEUNES – Église Saint-Jean-Berchmans Église, 5940 Rue Chabot, Montreal, District 87-10 Montreal/Centre-ville/Plateau
AIME-TOI – Église Saint-Pierre-Apôtre, 1323 Boulevard René-Lévesque E, Montreal, District 87-10 Montreal/Centre-ville/Plateau
CRÉPUSCULE – Centre Paul-Émile Léger, 66 Boulevard René-Lévesque E, Montreal, District 87-40 Centre de Traitement
LES MAINS JOINTES – Église Sainte-Claire (sous-sol) (Entrée rue Pierre-Tétreault, près de la ruelle), 8615 Rue Sainte-Claire, Montreal, District 87-17 Montreal-Est/Anjou
LES JOYEUX NAUFRAGÉS – La Maison du Père, 550 Boulevard René-Lévesque E, Montreal
LA CATHÉDRALE – Cathédrale Marie-Reine-du-Monde, 1110 Rue Mansfield, Montreal
ALTERNATIVE MONT-ROYAL – Centre des Loisirs, 60 Avenue Roosevelt, Mont-Royal
MA CONVICTION – Centre Le Pivot, 3164 Boul Langelier, Montreal
BLUE MONDAY – Corner de Marseille & St. Donat, 8402 Rue de Marseille, Montreal
QUIDAM Men – Église Marie-Reine des Cœurs, 5905 Rue Turenne, Montreal
DES JEUNES – Église Saint-Jean-Berchmans, 5940 Rue Chabot, Montreal, District 87-10 Montreal/Centre-ville/Plateau
LA BOUSSOLE – Église Saint-Marcel, 1630 Boulevard Saint-Jean-Baptiste, Pointe-aux-Trembles, District 87-17 Montreal-Est/Anjou
STEPS TO SOBRIETY – Église Saint-Sixte , (coin Marcel-Laurin) (entrée côté stationnement), 1897 Rue de l'Église, Saint-Laurent, District 87-08 Montréal/Laval/Laurentides
ST-HENRI – Famijeunes, 3904 Rue Notre-Dame Ouest, Montreal, District 87-13 Sud-ouest Montreal
LE 10-1 À L'ÉCOUTE – Habitations de Pontbriand, 600 Rue Villeray, Montreal
LES GAGNANTS – Les Habitations Nouvelles Avenues (phase 1 salle à manger), 3950 Rue Beaubien E, Montreal
LE PHARE – Paroisse Saint-Jean-de-Matha, 2700 Rue Allard, Montreal District 87-13 Sud-ouest Montreal
MONDAY CENTRAL – St. Michael & St. Anthony Church, 105 St Viateur St W, Montreal